If you are looking for sites like Rabb.it then you have reached the right spot because we have compiled a list of similar services. Internet is a broad place, where you can check out alternatives to the services. Fortunately, we have so many innovators around the world, who have worked towards making video sharing websites better.
Rabbit has made major changes to the platform, which may have left a larger audience to consider alternatives to find a new home. In this list, we are presenting you with reliable and secure sites like Rabb.it and find yourself a new home to spend time with friends.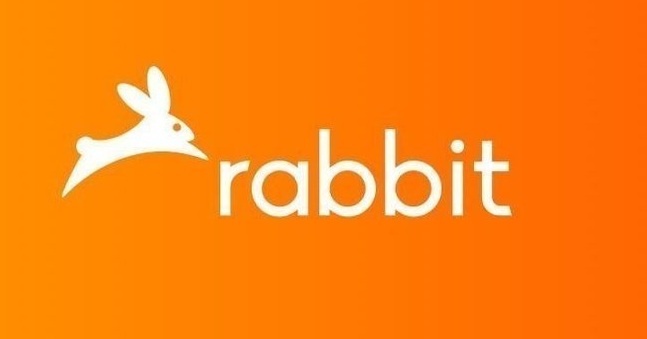 Best Rabbit (Rabb.it) Alternatives
Rabbit has changed the domain name to Kast for unknown reasons but it redirects to another domain name. They may have changed or rebranded the company name for business reasons, but it has the same features & functions.
Create a free account on the platform and start watching the content with friends and family members.Kast is offering premium versions to the customers, who are looking to get rid of advertisements, access on-demand content, and more.
Anime Party
Anime Party is a dedicated portal for Anime audience, who wants to watch movies, TV shows, Series, and OVA.  There is a huge library consist of Anime content and you can watch old shows without compromising episodes. You can find old shows like Great Teacher Onizuka, CoyboyBeebop, Samurai Jack, Samurai 7, Humanoid Monster Bem, and more.Create a free account with Anime Party and start joining group conversations with like-minded people on the platform. The inbuilt video player supports multiple resolutions like 480p, 720p, and 1080p for an immersive experience. Overall, Anime Party is for Japanese content lovers and it is an ideal portal for a group.
Watch2gether
Watch2gether is a beautiful concept for many individuals, who are reading this and the platform can be used in many ways. The developers of the website integrated advanced video players that will synchronize video output and audio output with the group in the chatroom. It is an excellent tool for the class to make them watch one video content and comment for suggestions or to clear doubts. Watch2gether supports multiple sources like YouTube, Soundcloud, Daily Motion, Vimeo, and other similar audio & video sharing websites. New visitors have to create a free account on the platform and then join groups, chats, and access friend's playlist.
Metastream
Metastream is another source that won't disappoint you and it is a one-stop spot to listen to audio & watch the video with a group. It takes one-click to invite your friends on the platform and then start watching the content together without restrictions. Create a temporary code while watching the media content and invite it to the friends, and then they can join directly from the invitation or by the code.
The video player has advanced features like a user-interface, quick toggles, timestamps, and more. You can communicate with a friend using the real-time quick chatbox, and share your joke instantly.Metastream is an open-source project and you can monitor the scripts & site files on GITHUB. Fortunately, this is a free-to-use platform and you can ensure that nobody has to pay a single penny for the service.
Tele Party or Netflix Party
Netflix Party rebranding the portal as Tele Party but it's the same home with a new name. Netflix Party is one of the simplest Rabb.it alternative or Rabbit alternatives and it comes with Video SynchronizationPlayback feature. The video player supports a group chat feature, where your friends, family members, and colleagues can converse while watching the content.However, you cannot add emojis and GIFs in the chatbox because it doesn't support media formats.You don't have the feature to play videos from YouTubesource. If you are a viewer planning to watch Netflix content along with your friends, then check out Netflix Party because it is worth your time.
Don't take the Tele Party for granted because they don't provide a premium American streaming service. You should have access to the premium subscribed account and then stream the content on the platform. Do not assume that you can watch Netflix content for free-of-cost.
Rave
Rave is an Android and iOS app that enables the device owners to watch, share, and communicate on the platform. Rave is a powerful media streaming platform that allows the users to stream videos that are uploaded in Google Drive. If you have uploaded a video on Google Drive, then you can share it in the inbuilt video player, and then share it with the invited friends & colleagues.
The platform supports video sharing websites like Dailymotion, Youtube, Vimeo, and others.  However, it doesn't allow the users to surf external websites & other sources, where you can fetch Movies, TV shows, Web series, and more. You do have communication options in the player and leave real-time comments, chat, and spice things up using the Rave DJ feature.
Caracal Club
Caracal Club is an amazing portal, where viewers or users can watch media content online. You can create a room or join a room and we found "find a room" interesting because we don't have to sign up or create an account to be part of the stream. You can create a room and start streaming the TV Show, Movie, Series, and other media content on the platform.
You have to create a free account to stream and share it openly for others to join or add a password for friends, colleagues, and family members to enjoy together. Your friends can join in and enjoy the content because your guests don't need an account. Of course, if your guests want to chat then they need an account and it was a little surprising but you can use emojis.Caracal Club is 100% free and you don't have to pay a single penny to use the services.
Parsec Gaming
Parsec is a Windows game streaming platform, where gamers can create rooms for friends, family members, and colleagues to watch gameplay. You can invite friends using a password to have a private room and communicate with each other. The video streaming platformis designed for gamers, but it is a Windows-based program, so you cannot stream mobile games.
You have created a free account with Parsec and then install the offline client on the Windows PC. The developers did name it a "gaming" streaming solution, but it can stream anything that you put on the screen. If we are playing a movie on YouTube, then it will reflect what you have on the screen. In short, you can share TV Shows, Movies, Music Videos, Web Series, and more. Your friends can comment during the playback and it is a real-time chatbox. It is an excellent solution to stream a widerange of content using the platform.
Discord
Discord is a free-to-use communication application for Windows, Linux, macOS, Android, and iOS platforms. We have tested the app on many devices and it works flawlessly and is ideal for sharing your screen. If you have a Windows, Linux, or macOS machine, then you can share your screen with the world.
Create a new server or join an existing one, and then join a voice channel. You can share the screen with the members, who join in the same voice channel. Discord developers have improvised the features over the months, where you can share a specific window, browser, folder, and others.Discord has many master servers in India, Singapore, Hong Kong, South Africa, USA, Australia, Japan, Europe, and more.
We have tested the audio and video quality in the regular account and you can stream in 720p@60fps. The resolution is enough for HD experience but if you want to push the resolution to 1080p or source, then you have to subscribe to Discord Nitro. Meanwhile, your guests can communicate in a text channel called "General Chat" or talk directly using a microphone. Discord is a free-to-use high-quality communication program that works flawlessly on multiple operating systems.
Invited TV
Invited TV is a browser-based web-application, where streamers & viewers have to create a free account.Users can stream Movies, TV Shows, Series, Web Series, and Online Content on the website and invite friends, colleagues, family members, relatives, and more. The platform supports 720p HD and 128 kbps audio output for optimal performance.Viewers can enjoy the content and share thoughts via a real-time chatbox. The chatbox supports emojis, gifs, emojis, and colorful profile pictures.
Airtime
Airtime is an Android & iOS app that is designed to share the media content with friends, family members, and relatives. The global pandemic situation inspired the developer to start innovation and enjoy media consumption together via online platforms. You can invite friends and connect to millions of people around the world to share, communicate, and chat.
You can invite your buddies to create a group video call, voice calls, and share media content like Videos, Movies, TV Shows, Series, and more. Airtime is a free-to-use application and you don't have to spend a single penny to use it.
Bottom Line
You can make good use of sites like Rabb.it and stream media content with friends and anyone that you want to be part of the conversation.We have added websites and mobile applications that have changed the landscape of the streaming platform. Let us know what do you think about sites like Rabb.it in the comment section below.
You may also like: YouTube GO Untuk PC and its requirement to use