Introduction
Steam is one of the most popular world's PC gaming storefront with numerous concurrent players and games for sale. Because of its popularity, steam accounts will target hackers. Either they are comprise accounts by purchasing gift cards with the help of credit card or stealing steam accounts through the black market. It is much easier for users to reset or change password steam accounts by various methods. You must periodically update the steam account password by setting a unique and strong password.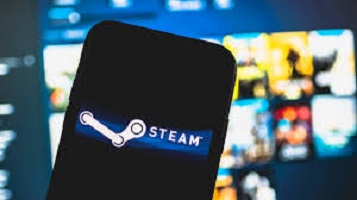 It is much easier to update or change your Steam account password through the fastest method. Users can regain their account access even if they had forgotten their account password. Steam desktop clients are available for Windows, Linux, and Mac OS along with browse and website to buy games. Users can follow the best password update process on their desktop client.
Change Password Steam Account
You can follow the below steps to change password steam account for your reference:
Launch your Steam client by utilizing your account username and password
Access the Steam menu that is located near the top right-hand side screen corner
Within the drop-down option, you can select the Settings options
You will receive a pop-up window of your Steam client settings. A few of them like Security status, VAC status, contact email address, and account name.
Then press the Change Password icon
You will receive another dialog box prompting on how to change password steam account
If you have access to your registered email address, press the option to receive the account verification code
Access your email account to check the Steam account verification code
Next, input the verification code with the next screen and press the Continue icon
Finally, input your account password within the two form fields
After entering your steam account password, press the Change Password field.
Now, you had successfully updated your steam account password. It is essential to log in once again on other computers for accessing your Steam account. Users can also reset or change password steam account without accessing the email address.
Change Password Steam Account – Without Email Address
If you can't access your email address and still able to change your account password. It is important to directly contact Valve to prove your identity as a real account owner. Follow the below steps to reset or change your Steam account password:
Access your Steam client application
Press the option "I can't Sign In" icon
Choose the option "Forgot your Steam account password or username"
You can input either phone number or email address
It is important to input the phone number or email address that is registered with your steam account
Press the Search icon
Choose the option "I no longer have access to this email address"
Input the blank fields and enable the option "I'm not a Robot"
Finally, press the Send icon
The Value will contact you directly to assist with your Steam account credentials recovery process. Ensure that you check the registered email account to receive the authentication to access your Steam account.
Resetting your Steam Account Password using Phone Number
Access the Steam application
Input your Steam account credentials (Username & Password)
Press the Submit icon
Now, press the option "Forgot your Steam account password"
If you can't access your phone number or email address then utilize the Account Recovery Option
Steam users will prompt to input their valid email address or other phone numbers
Input the other phone number for receiving the confirmation code from Steam
Input the appropriate confirmation code with the Account Recovery field
After processing the verification code, it will take at least 3 working days to authenticate
After the verifying your account by the Steam team, they will forward a new Verification Link
Just follow the Verification Link to restore or recover your Steam account to reset or create a new password
Now, you can successfully reset your Steam account password without any issues. In case, if you are unable to change the account password then contact the Steam Account recovery expert team for assistance.
Strengthening the Security of Steam Account
Users should utilize a strong password that includes long characters for account prevention from being stolen. However, it should not be above 14 characters as per the guidelines. Hackers can easily hack your account by having your registered email address and account name. Find below the list of rules to maintain your Steam account safe and secure:
Two-factor authentication for the Steam Guard by setting up or configuring the Steam Guard Mobile Authenticator.
Additional security level with two-factor authentication by enabling the Steam Guard for improving the security
Input your Steam account password only on the official website and not on other websites
Never share your Steam account password with anyone
Setting up the Steam Guard Mobile Authenticator App
You can download and install the Steam Guard Mobile Authenticator app from Windows Store, Google Play Store, or AppStore
Install the same on your electronic device
Sign in to your Steam account
Press the icon located near the top left-hand side screen corner to access the Menu
Choose the Steam Guard section and press the option "Add Authenticator"
Input your phone number along with the verification code that was sent to your phone via SMS
Press the Submit icon
Make a note of the Recovery Code
After enabling the two-factor authentication, you will receive a unique code
Next time, while logging into your Steam account, you can provide the unique code with the authenticator.
It is advisable to change your Steam account password regularly to safeguard your account. In case if you had noticed any suspect or unusual activity then your Steam account might be compromised. You should immediately set a strong password to access your account without any issues.
You may also like: How to install Asphalt 8 Airborne Mod APK on Android