Setting up a home office is amazing as it gives you the chance to get all your favorite stuff on your desk. When it's time to spruce up your workplace, it's even more exciting since you know what all you need to add or upgrade to align it to your growing work tasks. 
Upgrading your home workspace needs attention, and you should keep yourself from spending extravagantly on things that you do not require. More often than not, simple tweaks and modifications to computer settings are all you need to level up your home office.
In this article, we will identify some of the best and easy ways to improve your already existing work-from-home setup without making any huge investment. 
Add a Laptop Stand or Monitor Mount
When you are working on your computer for long hours, your monitor has to be at the correct height. Otherwise, you may experience backaches, neck aches, and sometimes more stress on the eyes. Your monitor should be leveled to your eye, and you should not feel uncomfortable while working on it. 
If you are using a laptop, a riser, or a stand, a wireless keyboard and mouse can give you a comfortable working experience. You should tilt it to the right angle as per your requirement. With monitors, you will need to add a monitor mount that allows you to keep it to eye level. 
Add Productive Apps to Your Computer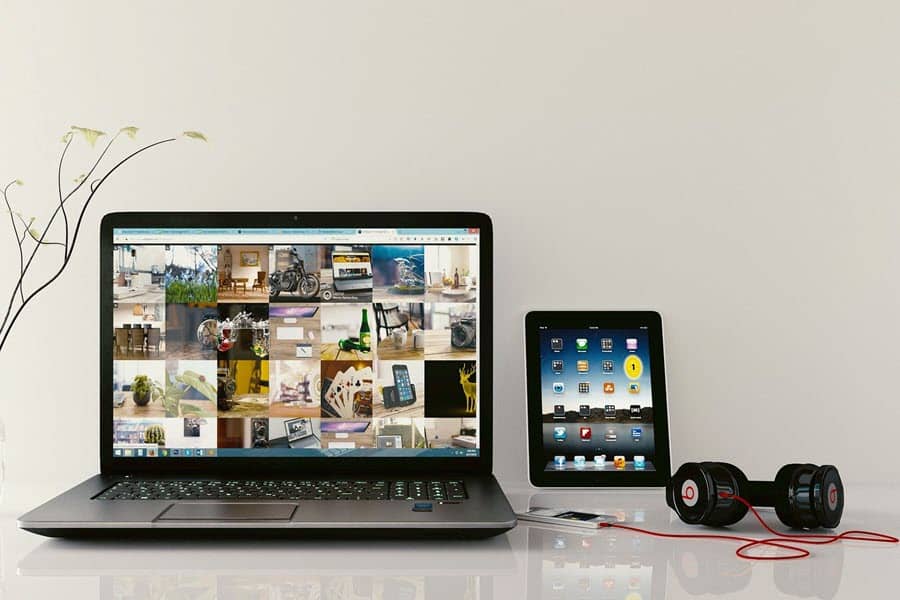 Time to think differently. You are working from home, which means you must have accumulated quite a good number of applications on your computer. If you spend some time reviewing the apps you have on your computer, you will find out that most of them are no longer required. 
All these unnecessary apps are consuming some space on the storage media, and the chances are that they must be eating system resources as well. So, delete them right away to optimize your computer for better productivity. For example, if you are using the Mail app on a MacBook, you might want to uninstall it as it can sometimes consume a considerable amount of space on the SSD. 
Add a Desk Lamp or an LED Light
Working from home means you might need to attend multiple face-to-face meetings. Lightning is an important aspect to make your meeting clear; so, you must buy a good lamp to add to your work desk. You can also install an LED light with multiple control settings to get the level of light you want while working.
Poor lighting can affect the quality of your work, so optimize it as it will be a good investment. If you are installing an LED light, it should not be sharp enough to strain your eyes. But the best thing is that it can light up your face the way you want and will help greatly during the video calls. 
Add an Office Organizer to Your Desk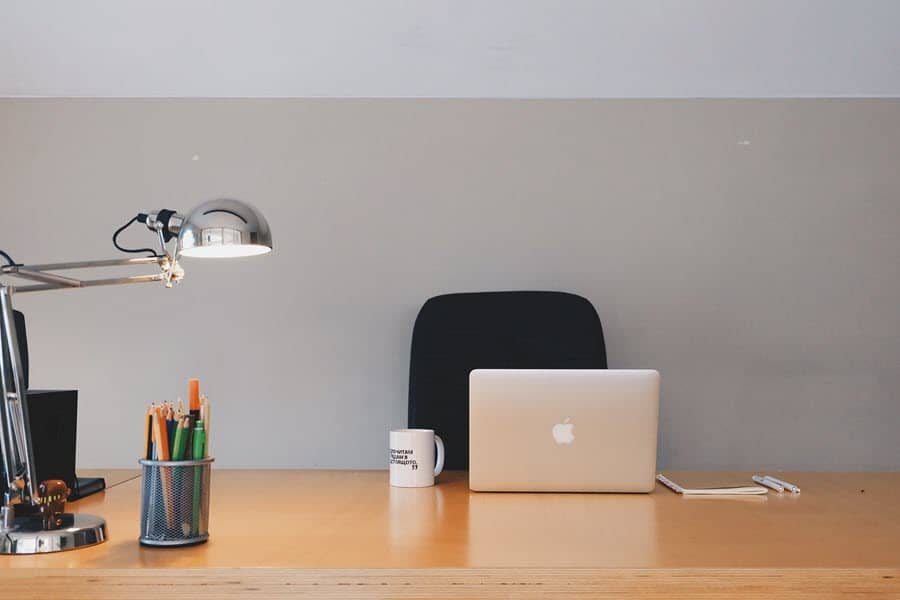 So, it's been some time you have started working from home, so your work desk should reflect your experience. Are you wondering how? It's simple, just keep your desk clean all the time by managing and organizing all the smart devices, stationery, documents, notes, peripherals, and other similar things in the right place. 
You can invest in a good office organizer that enables you to keep all the pens, papers, diaries, notes, and other things nicely. Having a desk organizer will give a clean look to your computer, and you will be able to focus more on your work. In one way or another, it will make you more productive, so you must consider adding it to your desk. 
Add an Ergonomics Chair
When you first set up your desktop, it's expected that you buy a regular chair thinking to save some additional bucks. But when you start working regularly from home, you realize that a comfortable chair is a primary necessity. An ergonomics chair gives you more comfort when you are working on your computer, watching a movie, or playing a game. 
The back and headrest prevent any aches and sprains that lead to discomfort when your work needs consistent focus. Moreover, the armrests are sturdy, and you can adjust them the way you want to get a comfortable height for your arm. You may have to spend comparatively higher on an ergonomics chair, but it's worth investing in in the long run. 
The Conclusion
Your work desk decides your productivity to a great extent, so it's advised to upgrade it regularly. Over time, the light you purchased a year ago starts to diminish; apps become redundant, so upgrading or replacing them is the optimal solution to keep up with the pace.