Pokemon Go: An online game that the majority of the gamers play on. Gaming on a platform like Pokemon Go is something that every true game lover wants to have. But the situation gets worst when you get soft banned. Do you know the way to get rid of such a situation? If not, this guide is going to be quite helpful for you. We are here going to tell you in detail what exactly is this soft ban is, what are the reasons behind Pokemon Go Soft Ban and how to resolve it through different working methods.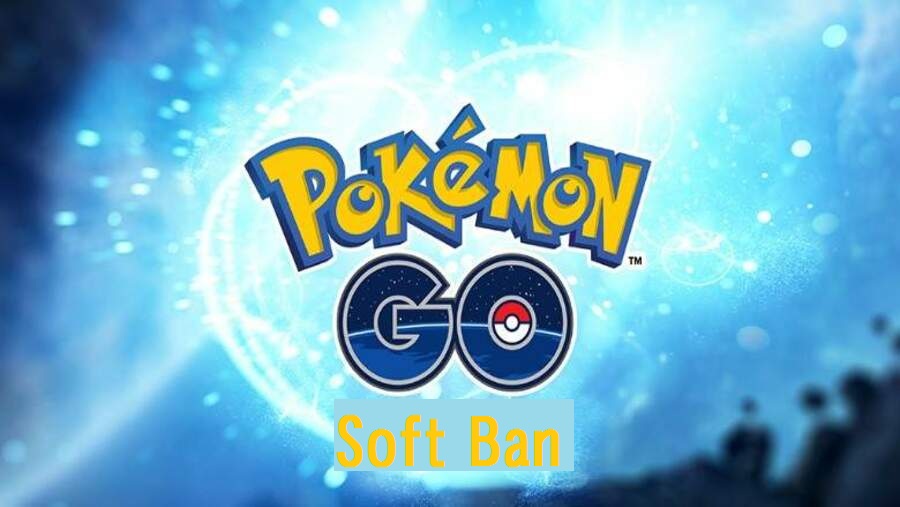 What is Pokemon Go Soft Ban?
Situations like GPS Spoofing and traveling too fast or sharing accounts can soft ban your Pokemon Go account for a few hours. Moreover, failure in interaction with the elements in the game can also lead you towards the Pokemon Go Soft Ban situation. One can easily check the soft ban by trying to catch the ball. If the ball will get escaped and keeps on fleeing instantly, or you fail to catch any Pokemon, the reasons might be that you have been got soft banned for it.
Common Reasons behind the Pokemon Go Soft Ban
The most common reasons why we usually get Pokemon Go Soft Ban are:
GPS Spoofing
Account sharing on multiple devices
Playing on Pokemon Go game while traveling
Logging into your Pokemon Go account from some other device or some other ZIP Code
Different working methods for removing Pokemon Go Soft Ban
If you are traveling across the highway and are playing on the Pokemon Go game at the same time, the chances are quite higher than you might get a soft ban for it. Yet, it is a ban for a very few hours nut seems to be quite annoying when you are in between a gaming session. We are here with the two different working methods that will surely make the entire task much easier for you. The only thing that you have to work on here is to follow up on the instructions provided very carefully.
Solution 1: Remove Pokemon Go Soft Ban Issues
Log out from your Pokemon Go Account to start afresh access.
Create a fresh account over here and then make a secure login to the game using the new Pokemon Go account credentials such as its User ID and Password.
Now, log out from the Pokemon Go account, you just have created.
Once done, delete the old Pokemon Go account from your smartphone to proceed further with the process.
Download the Pokemon Go account on your smartphone again and allow it to re-install as well.
Wait for a few seconds to accomplish the installation process successfully and once done, log in to your old Pokemon Go account again for accessing it.
Sometimes, logging out from the new account and then re-logging into old accounts can also work efficiently. Users are free to select the option they are willing to go along with.
Solution 2: Spin Poke Stop
If you just have tried the above method for removing Pokemon Go Soft Ban issues and doesn't have got succeeded in the same, you can check on the Spin Poke Stop method for the same also.
Launch the Pokemon Go game from your smartphone.
Select the option saying Poke Stop Search from the given options.
Spin the Poke Stop and then wait patiently for some time. One thing that we want to make clear here for you is that you are not going to receive any kind of coins here.
Try Again pop up message will appear on your home screen and that will lead you further towards removing the soft ban issues.
Make sure to repeat the same Poke Spin process at least 40 times. Each time you will repeat the process, you will receive the same error message on your home screen.
The poke stop will automatically change its color and will get turned to purple one after the completion of the 40th Poke Spin. You can now easily remove your Pokemon Go Soft ban without making much effort.
Use your Poke Ball for browsing and locate the Pokemon near to you. Try to catch it. If done, it simply means that the Pokemon Go Soft Ban issue has been perfectly removed from your smartphone now.
Conclusion
This guide is especially being designed to help all those who are facing Pokemon Go Soft Ban issues at this moment. If you have tried hard but still not have found the best solution for it, the above-mentioned solutions will help you in getting rid of the same. Catching up the Pokemons near to you is something that makes the game interesting. So, get rid of such annoying issues now and enjoy that extreme level of gaming without having any issues.
You may also like: How to Stream Movies With Friends on Discord