Social distancing became the new normal thanks to the novel coronavirus. The pandemic has not only changed our day to day lives, but it will also have a long-term impact on the way we work, learn, and socialize. Overnight, the internet has become much more than a source of entertainment. It has transformed into a vital lifeline for staying connected to friends and family.
Fortunately, there are ways to use apps and browser extensions as tools for socializing. For example, you can use Discord to do more than just chat and game, but stream movies together with your friends.
Here's everything you need to know about getting your Discord Movie Night up and running.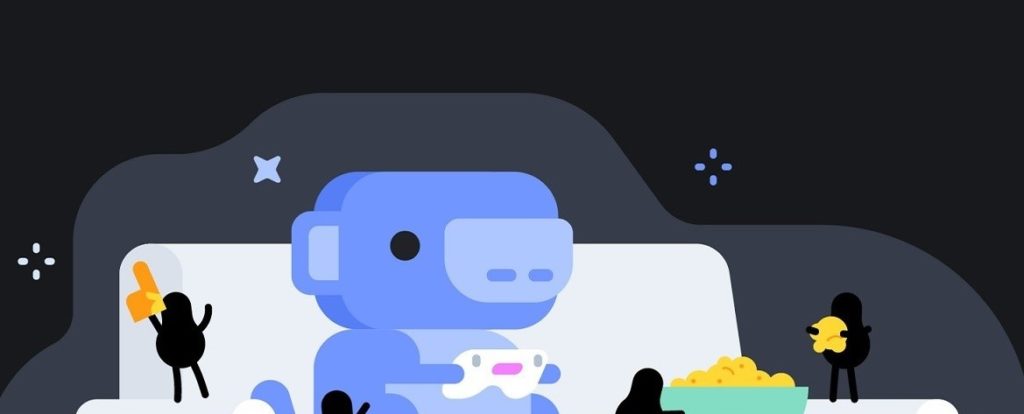 Important Update
If you have used Discord before, then you may have known that the Go Live feature had a limit of 10 viewers. In response to the COVID-19 pandemic, CEO Jason Citron announced an expanded capacity of up to 50. So, go ahead and invite all your friends and family!
1. Join a Discord Server
After you've set up your account, you need to be in a Discord Server inside a voice chat room. You can either start a new voice chat room or join one with users that you are familiar with. It is essential because you don't want your movie session to be taken off the rails by people you don't know.
Once in the voice chat room, start your game. Discord should automatically recognize it, and you'll see a small tile icon of it at the bottom of the server menu. Here you go live by clicking the TV icon. Now click Go Live.
2. Set the Game Name and Channel
After you've hit Go Live, set the name of the game and your channel. Anybody who wants to see your broadcast can join it by selecting it from the list of server voice channels.
Both you and other users will see your stream as a small tile on the side of your screen. To make full-screen, double-click the tile.
To stop live streaming, click the button on the right of Go Liveat the bottom of the server menu.
Note: Regular Discord users have a limited stream capacity of 720P and 30FPS. If you have a Nitro Account, you can improve the size and quality.
3.  Streaming Movies and Other Content
If you want to stream something other than a game, you have to take an extra step or two. Discord is designed for games, so it's not the best choice for a Netflix Party.
But it's still easy to use, and since so many people use it, Discord is an excellent option for streaming. Plus, you can stream files from your computer and not be limited to what's available online.
Discord automatically recognizes only games. To correct this, go to Setting and click on Game Activity.
Select Add Game. You'll see a list of more than your active games but all active programs on your computer. Choose your movie player, internet browser, or other media app. Then add your channel name to make it easier for your friends to find you.
Pro Tip: Use a VPN
If you want to bypass region-blocks and access content from around the world, then you can do so by using a VPN. VPNs allow you to connect to servers in different countries to watch content that is not available in your region.
That means you can access Amazon Prime from outside the US, BBC iPlayer from outside the UK, and other streaming platforms from around the world.
It's compatible with Discord too. Turn on your VPN, and you'll be able to both host movie night and find all this fantastic content. And if you haven't used a VPN before, it's not a problem either. You can get started with a VPN free trial.
4. Go Live
Once you've chosen your program, click Go Live.
Streaming works the same as a game or anything else you do on a web browser. You could also use Hulu, HBO Go, or any other platform you're connected to.
Conclusion
Other than these basic steps, there's not much you need to know to start watching movies with your friends on Discord. Of course, Discord is not the only option you have to do the same thing.
If you and your friends use Netflix, you can always arrange a Netflix party. And it's also possible to stream with friends on Zoom and other video chatting apps.
You may also like: How to delete a College Board account